MEET OUR TEAM
Vishwas –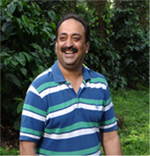 Vishwas is an achiever in the true sense. From a modest career 15 years back to being the owner of Luxury India Holidays, he has come a long way. The journey itself has been quite fascinating as well. His first steps towards entrepreneurship were in 1996 when he set up his first company – India Insight Tours Pvt Ltd in 1996. Since then, there has been no looking back for him. In 2004, he set up his second company Luxury India Holidays Pvt. Ltd, catering to the high end special traveler. Also, with an active experience in the Himalayas from 1987 till 1996, he developed a separate portal for adventure tourism by name of India Adventure under the umbrella of India Insight Tours P L.
Other than travel, Soccer is another passion Vishwas has. So much so that he is the President of Football Club Barcelona, India Fan Club and as well an active member of the Football Club. He is also Vice - President of American Society of Travel Agents (ASTA) – India Chapter. Vishwas is also on the General Secretary of Adventure Tour Operators Association of India. That is to mention only a few of the feathers in his cap.
Vishwas is a people's person. Quite popular among business partners, friends and his working team, Vishwas believes in living life to the fullest. Synonym to his name (Vishwas which means Trust), he firmly believes in putting faith in people and life. And his faith is reflected in this decision to open upto 03 overseas offices of Luxury India Holidays through his friends – in USA, Spain & South America. And this is just the beginning…..
Gemma & Dipesh –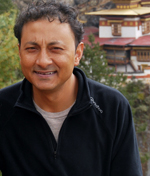 Dipesh Serel is VP of Sales & Marketing for 'Luxury India Holidays' in Spain. He has been able to bring 'Luxury India Holidays' closer to the Spanish market and together they have fortified LIH's hold even deeper in Spanish market.
Dipesh was a freelancer in the travel business in Darjeeling and hence understands the tourism product very well. He has excellent marketing skills and manages LIH's marketing efforts to perfection. Dipesh has been part of LIH since inception. The terrific partners have been actively contributing towards the growth of LIH in the Spanish and European market and are indispensable to our growth.
Besides travel, Dipesh is very passionate about music and has been playing guitar since his school days, though one has to be very fortunate to see him performing. He has a passion for photography and has traveled tovarious parts of India and its subcontinent gaining product knowledge. Dipesh with years of living in Spain truly understand the need of a European traveler and help the team in India to develop products that cater to their needs and hence act as a support to the product development team.
Enric –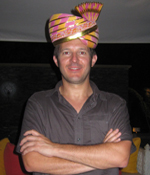 Enric , Catalan from Barcelona, is passionate about South America, where he has lived and worked for the past 3 years. He spent one year travelling Argentina, Chile, Bolivia and Brazil before settling in Uruguay for 3 years. At the beginning of 2010, he moved to Buenos Aires when he joined the LIH team. He is our business development manager for the Mexican and Latin American Market . Fluent in Spanish and Portuguese, Enric is happily available to answer any questions and make presentations on our 'LIH' product at offices in your country.
Enric es un catalán apasionado por Suramérica. Además, los viajes son también una de sus grandes pasiones. Vivió 3 años en Uruguay. Después de un año de viajes por Argentina, Chile, Bolivia y Brasil se mudó a Buenos Aires a principio del 2010, donde vive actualmente. Es Manager Business en LIH para el mercado latinoamericano.


Cinnamon Broceaux -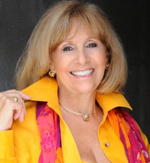 MANAGER BUSINESS DEVELOPMENT

Owner, C. A. Dilworth & Associates, Sales and Marketing for the Travel Industry Consultant and Creator of Luxury Travel Sojourns
Cinnamon Broceaux has been producing and executing meetings and travel projects for a high profile client base for the past fifteen years. One of the keys to her success is the educational enrichment she incorporates into her programs; she feels that it is essential to give her clients new perspectives and enjoyment. From extraordinary access in St. Petersburg, to Monaco's Grand Prix, to private dinners at Chateau Margaux, Cinnamon has the contacts to make it happen. "Our programs are tailored to a select group delivering the highest level of service, customer care, along with diversity and perks!"
Her developed sales and marketing talents include owning an International Sales and Marketing firm dedicated to the travel Industry. Also during her seventeen years as a Director for Restaurant Associates, she was responsible for the management of many renowned organizations, such as the facilities at the United Nations. Here she demonstrated not only her diplomatic skills, but also culinary expertise, by directing extremely successful international food festivals, as well as highlighting different countries' gastronomic contributions to the world stage.
As a food and wine aficionado, she has followed her passion for wines of the world and holds multiple professional wine credentials. Board Member of the following organizations: Co-Chair South Florida Chapter of American Institute of Food & Wine (AIWF). American Institute of Wine & Food is a national educational organization dedicated to advancing the understanding, appreciation and quality of wine and food.
Board Member of American Society of Travel Agents (ASTA) Florida Chapter. ASTA is a worldwide association of travel professionals and the companies whose products they sell, providing education, training, representation, and advocacy. Board Member of The Travel Industry Association of Florida - Educating travel agents since 1965.
Sushrvya Sharma Aka Sushi J-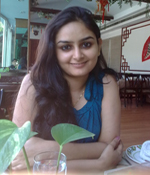 Born and brought up in the summer Capital of Jammu & Kashmir, Sushrvya earned a degree in Masters in Tourism Management after completing her Bachelors in Science. Her first job was with Luxury India Holidays which she joined straight from Campus and has been associated with us since then. She is one of the core members of the Luxury India Holidays team and is responsible for Groups Sales & Operations and is also a key member of the Pre Sales Team. She loves designing programs and has a forte' of developing special interest programs especially for groups.
A year back she took a life changing decision to marry an officer with the forces and almost gave up on her career. But her dedication and impeccable style of work was hard to let go of and she was offered the opportunity to work from home. It was a decision that worked wonders for both her and us as she is still a vital part of the team.
Passionate to make a career in travel, she rejected many offers to complete a MBA from good management schools and chose to do a professional course in Tourism. An avid traveler by heart, she has traveled to many parts of India and has earned expertise of the destination product.
A true believer of the concept of "Atithi Devo Bhav", she actually treats guest like God. Right from the time a guest comes up with a thought to travel to India through us till the time we bid them farewell, she is wholly dedicated to giving the most memorable experience of their holidays and customizes it to the core to suit the travel needs of the guests.
Norbu –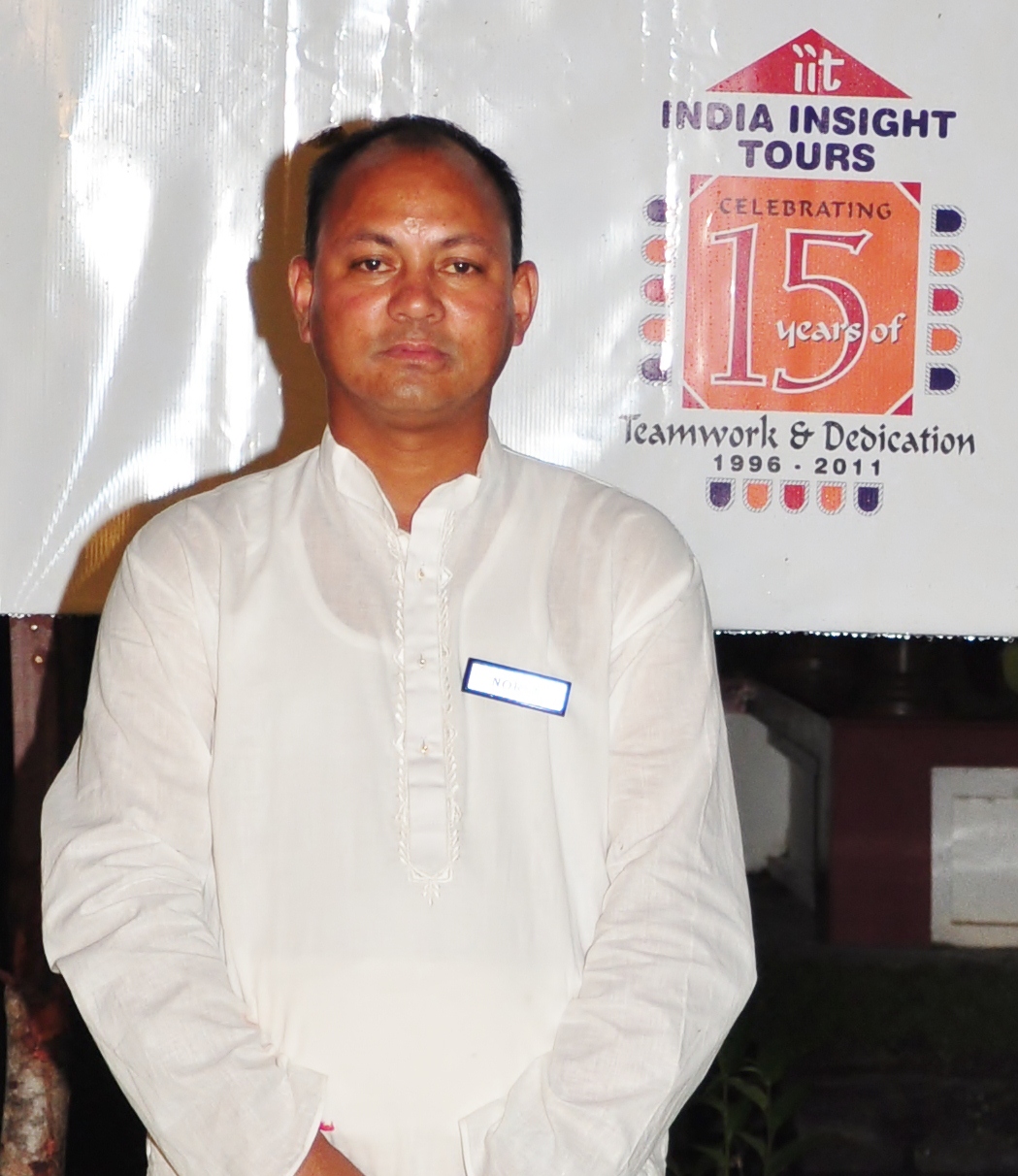 Norbu Bodh is the one man army for Luxury India Holidays operations on the ground at Himachal Pradesh and Ladakh. He has lived all his life in the mountains in Manali, Himachal and hence knows the places to the core. He has been associated with LIH right from the start and has been a vital member of the team.
Quite popular among our guest on trekking tours, Norbu travels with the groups and makes sure that the guests have the best experience of a trekking tour. His personal skills keep the momentum and spirits of the trekkers alive even on the toughest of expeditions. He, with his excellent management skills, contributes towards making LIH and its sister concern India Insight Tours a pioneer in adventure tours. The other two people who also need to be mentioned are Kalu and Ramu who are the personal cooks on some of our mountain adventures. Trust us, they can cook some amazing food for breakfast, Lunch and dinner while you soak up the fresh air and fresh views up in the mountains.